Rules:
-PayPal only
-I have a right to both not sell to someone and/or not accept your offer
-No lowballs
-Items sold as is unless there is a major mistake on my part, buy your own insurance
-I ship USPS from 48105 any extra you pay.
-I always will look at reasonable offers
-I always can get more pictures
Thanks Sniperfifer.
I do like trades so here are somethings I'm interested in receiving.
*King Arms stuff?
*Accessories! M4 stuff in particular!
**Mags!
******Real living anime girl (I can add as much cash as it takes)
***Bipod!
Feedback list!
+53 on airsoft society
+10 on michigan airsoft
+4 on airsoft ohio
+6 on airsoft forum.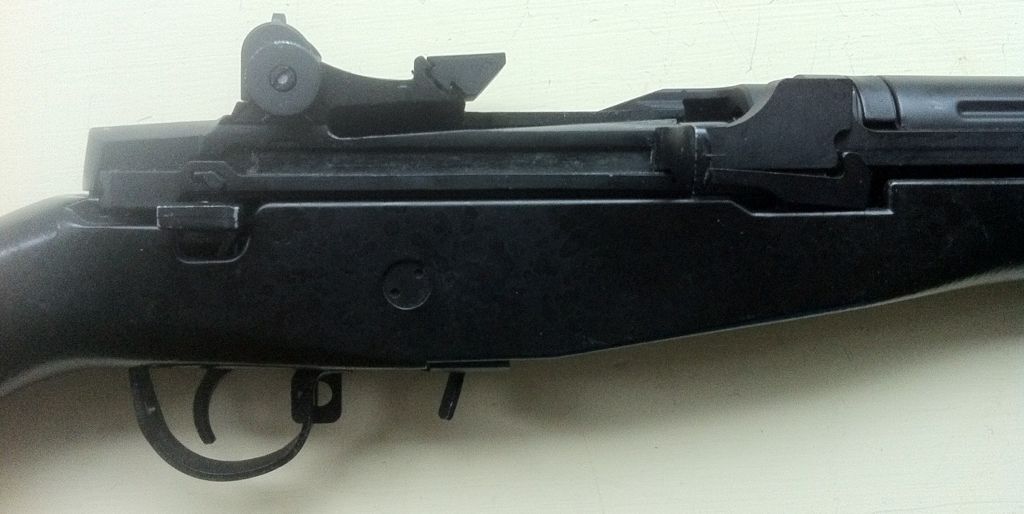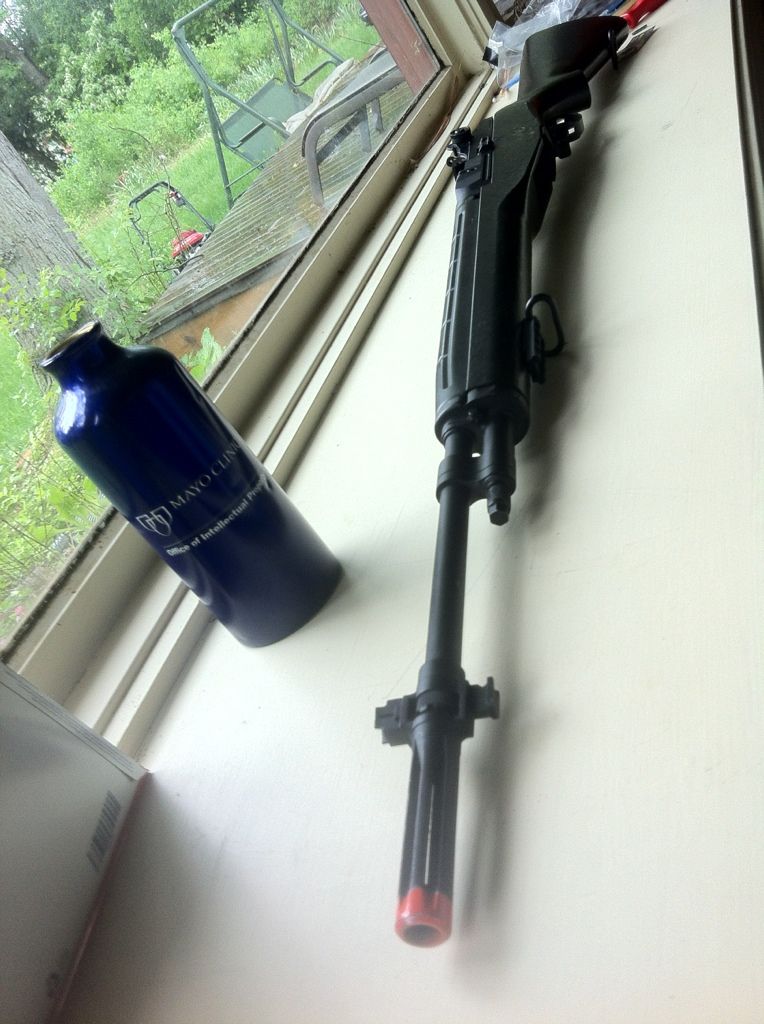 AEG (cyma?)M14, no mag, not functioning, I believe a wiring problem as I can't hear the motor even trying to turn signalling no power getting to it. There is a cracked part near the charging handle doesn't affect function. Look carefully at pictures and request more if you need them because I don't know what normal M14s are suppose to look like. Looking for 45 shipped.

Cyma .028 Missing butt stock, no mag 54 shipped. Uh look carefully, front sight is broken, beyond that look at pictures. It does cycle to it's credit.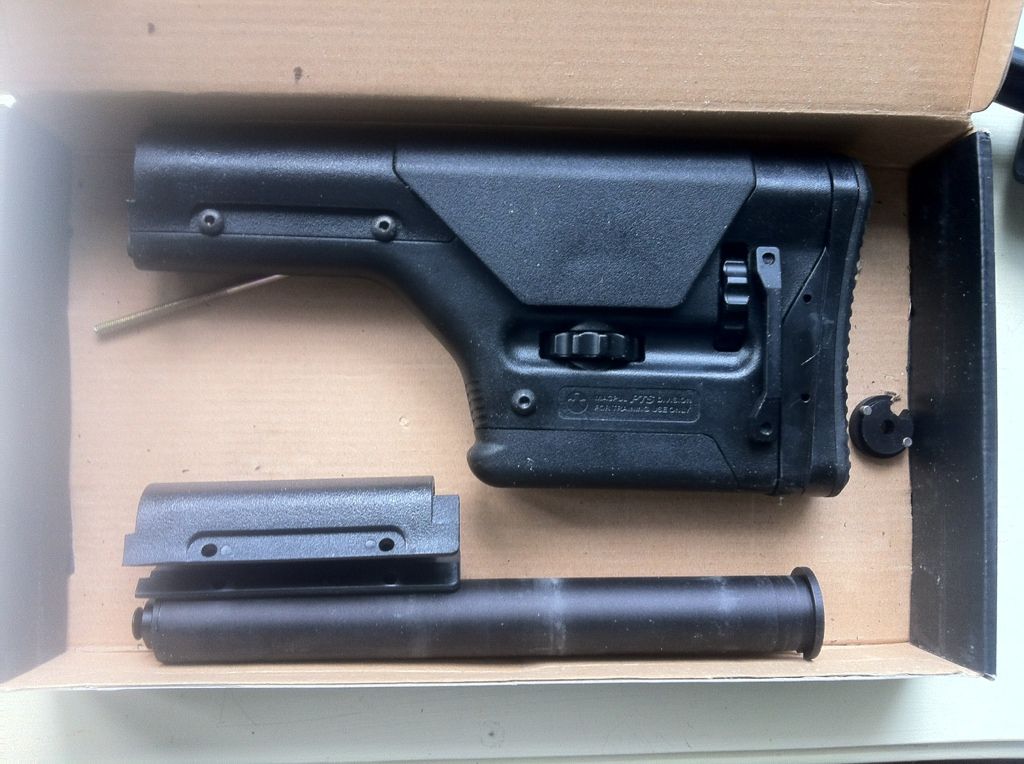 I have here an ACM Magpul PRS stock, it comes with all hardware, looking for 75 shipped. Never mounted.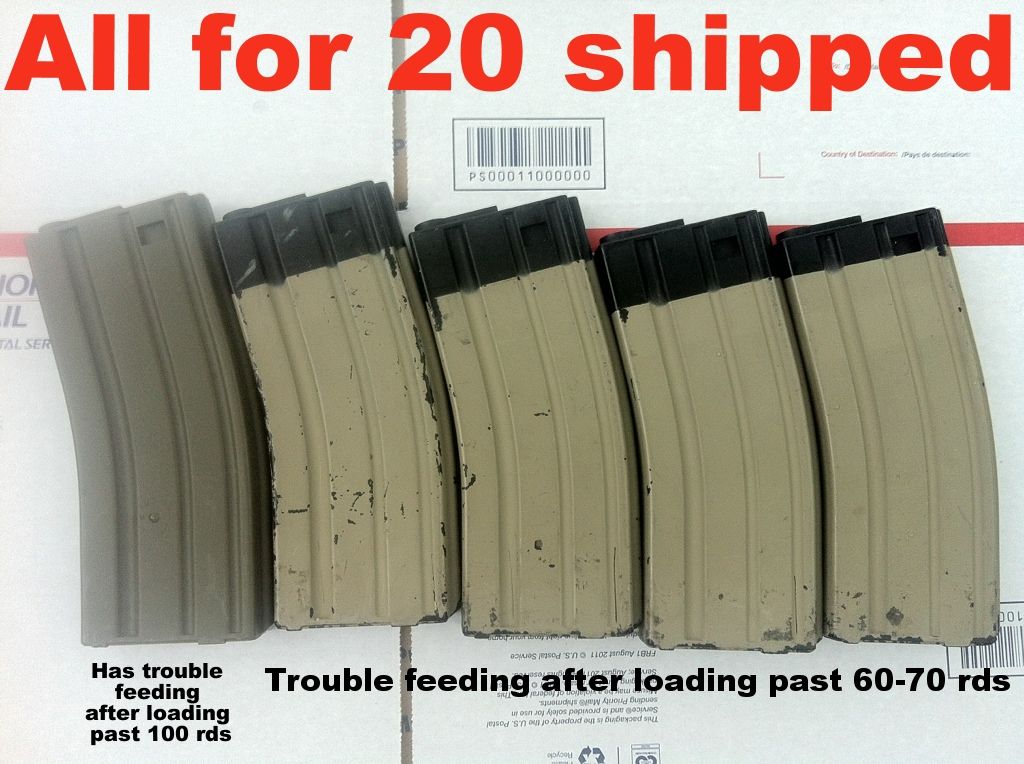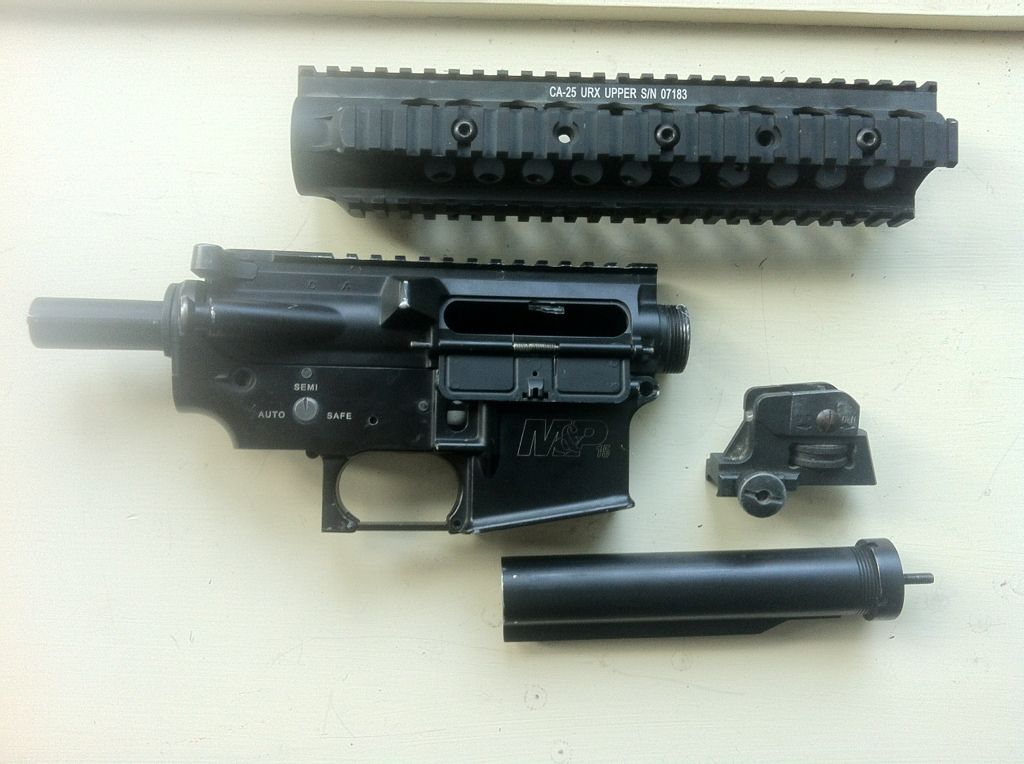 CA Sr-25 URX Rail (but fits on M4s and M16s), 70 shipped!
King Arms? I believe. M&P Metal body 54 shipped!
Rear CQB M4 sight 9 shipped.
Buffer with mounting hardware 10 shipped.
Cheap 2 point slings 5 shipped each, 11 shipped for the 3.
Real Steel BSA red dot sight: 30 shipped.
Mp5 scope mount:
SOLD
G&P NSWC 14mm+ silencer foam filled:
SOLD