Rules: Don't offer unless you have the cash.
Don't thread crap, if you have ANYTHING to SAY PM ME
I DO NOT ship first, EVER
All sales are FINAL.
Once the gun leaves my hands, I'm not responsible
I do not hold items, first to give me the money gets it.
You pay shipping
It will be shipped with insurance and delivery confirmation.
If you want more pictures, please don't hesitate to ask.
Please feel free to send me offers if you think my prices are too high, thanks.
THE SOONER YOU BUY SOMETHING, THE CHEAPER THE PRICE!!!
Trade list:
JG Mags with key hole.
Completely stock G&P gearbox, preferably never been opened.
Crye Precision products.
Full parts list to come for all guns, went off of memory for now.
Tyr Brokos belt - OD. Light use. No rips tears. Near mint. $80 shipped
G&P M4 VLTOR - Heavy use. Fading on lower trades. Scratches on left side. Chunk missing from top receiver. Internally built. Comes with magpul externals. Stock hop up. VFC motor. Vltor stock, no buffer tube screw. Not wired to anything. Missing one gearbox screw. Missing rear body pin. Needs buffer tube screw. - $250OBO
VFC gears.
JG Orange Piston
Shimmed
Stock compression parts
New Core SP120
Stock Hop up/barrel
Brand new reaps bucking, shoots really far.
*HAS A BLACK MAGPUL MOE GRIP*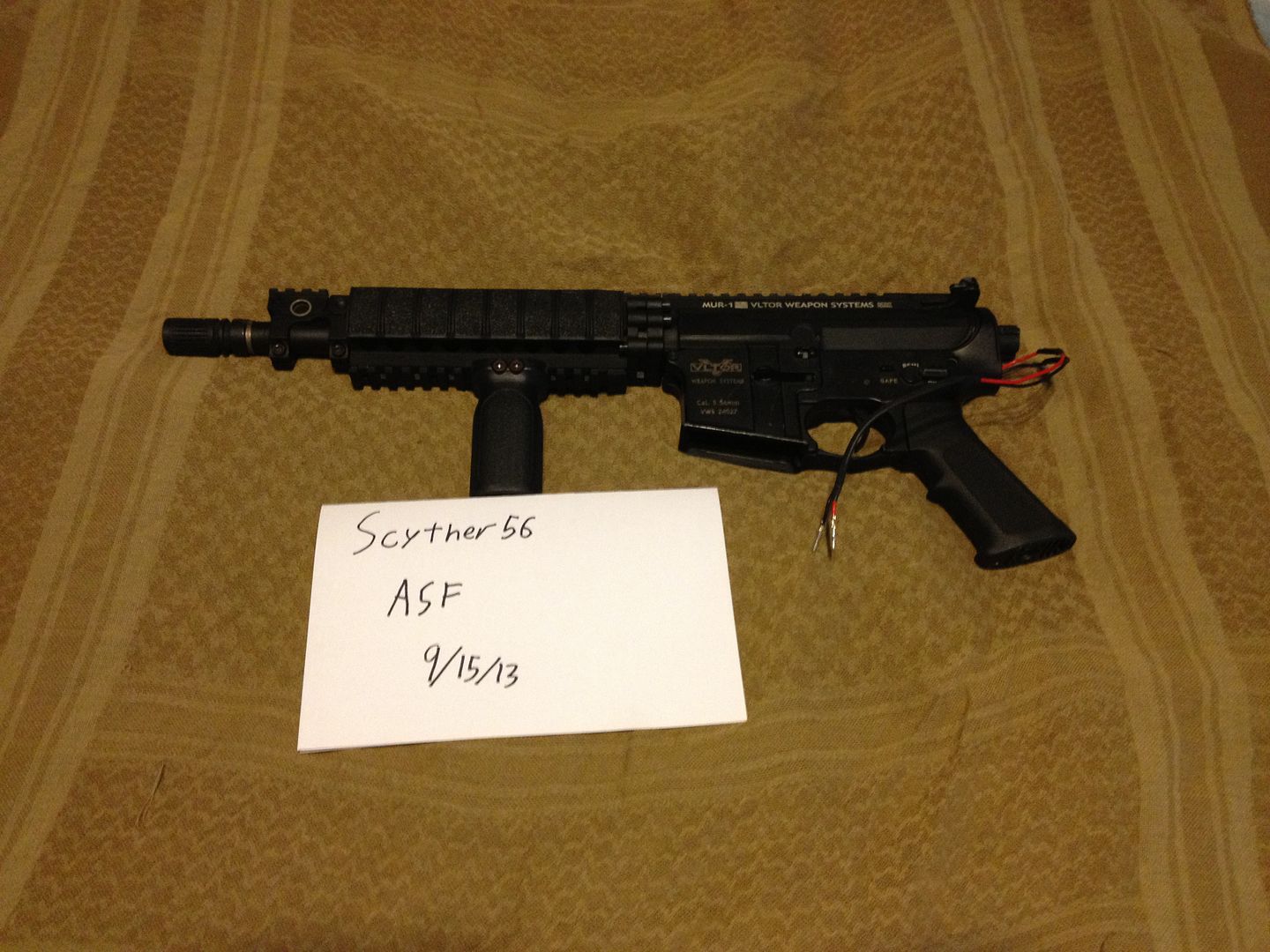 Picture of damage
G&P LMT lower. Built. Mint lower. All pins. Magpul CTR. No wobble. Not sure of FPS, but ROF is about 23ish - $230 OBO
Bravo Gears
X High Tech Piston
New Core SP120
VFC Motor
Shimmed
New wiring
*HAS THE GRIP THAT IS PICTURED ON THE VLTOR*
I will put the VLTOR upper on the LMT lower. $350 OBO
Like New Echo 1 XCR. Used 1 game. Upgraded gearbox. Very accurate. Magpul stock. Wired to rear. 347 W/.25s at 25ish. $200 OBO.
SOLD
SHS High Speed Motor
SHS 16:1s
Lonex Piston head
SHS Bushings
Shimmed
SHS Full Cylinder
SHS 15 tooth piston
SHS M120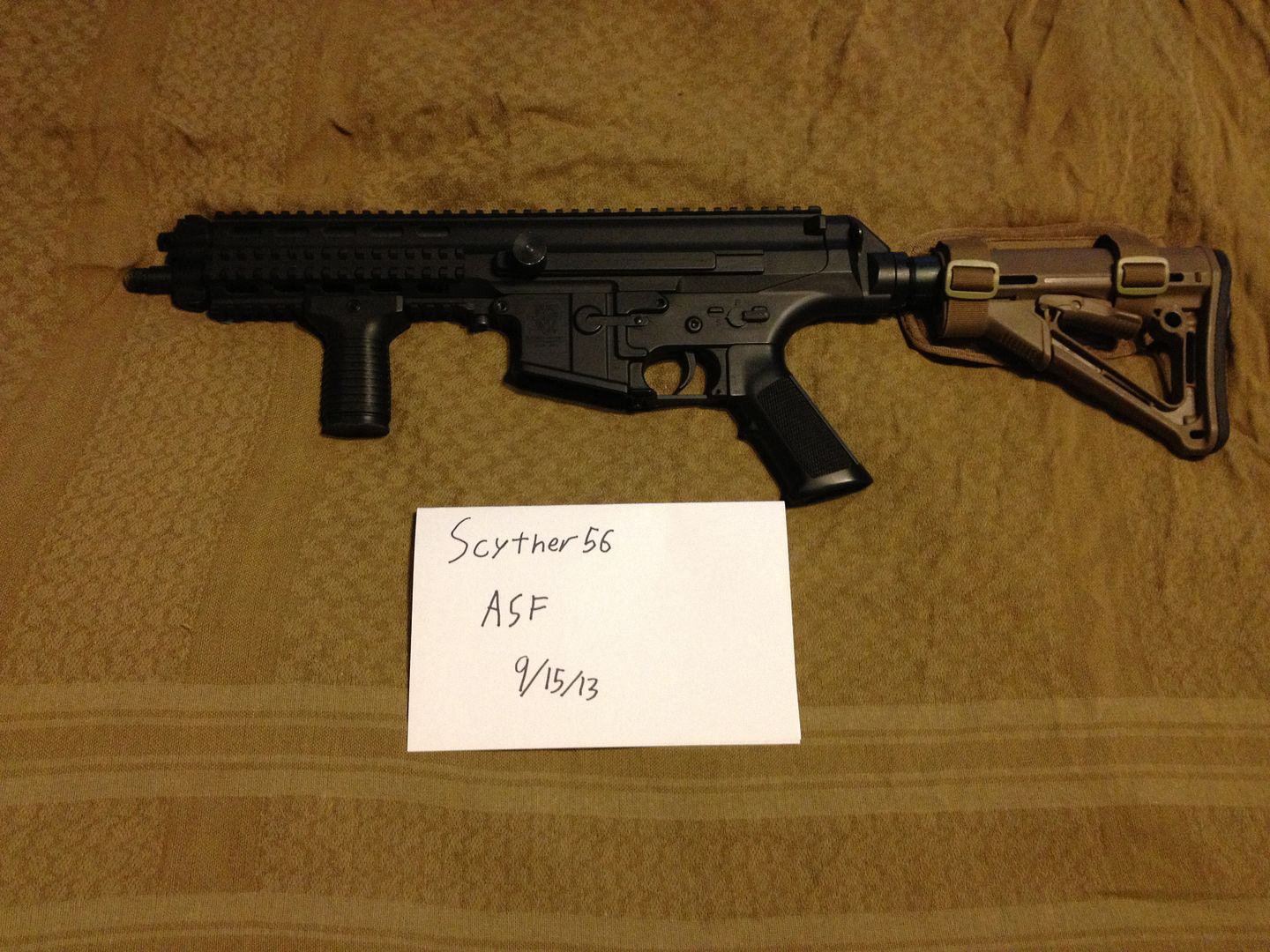 Javelin AK. Stock JG gearbox. 360 FPS. $150 OBO
SOLD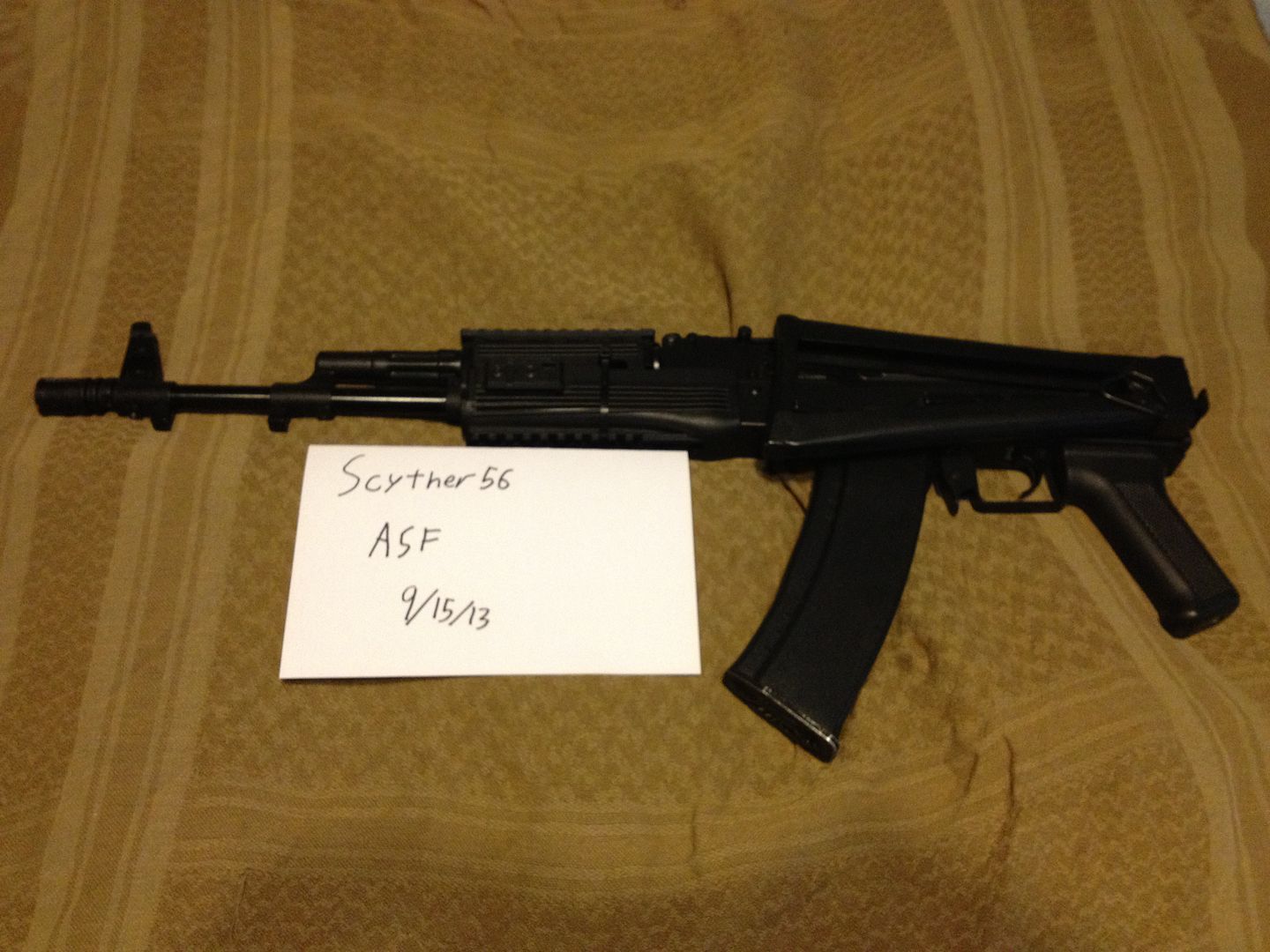 KAC can - Painted. Foamed. $45 shipped
SPF