Pantac CB Ciras
Posted 02-06-2010 at 11:56 AM by
vietec
Manufacturers:
-Eagle (actual manufacturer), Pantac, TMC, and other random Chinese manufacturers
Model:
-Combat Integrated Releasable Armor System, Land Version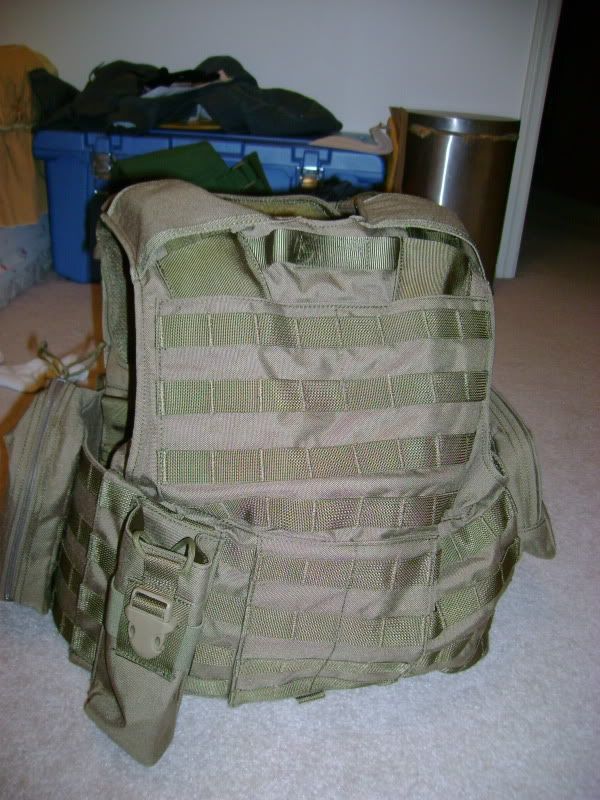 backside of CIRAS
Specifications
-I bought the medium sized CIRAS, in Pantac's rendition of Coyote Brown
Accessories needed to run:
-Technically, it is good to go right out of the box...err bag. The CIRAS really does include almost everything, a radio pouch, your random assortment of
magazine pouches, an admin panel, and a set of plastic SAPI plates.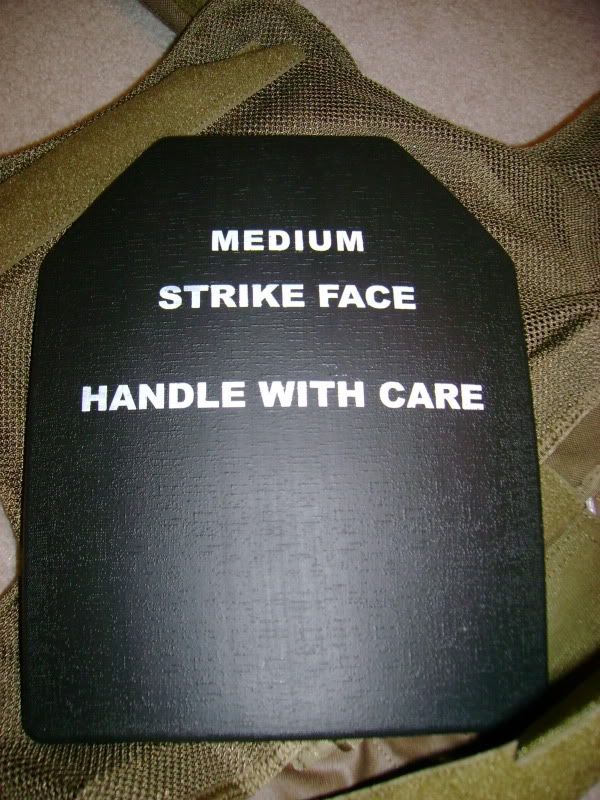 Cost and place of purchase:
-Purchased at AirSoftSmith, for $220
Intro/First Impressions:
I have always wanted a CIRAS. For some reason, the looks negate the fact that it is quite the bulky piece of gear. I do have to say however, that the CIRAS is quite comfy. The only bit of discomfort for me was the shoulder straps, they were extremely stiff (gigity) before break in. Before I bought the CIRAS, I was disputing between the CIRAS and the Rhodesian Recon Vest (RRV). The deal breaker was the fact that the RRV would mean that I would have to purchase all of the parts, and pouch the RRV myself. The RRV came out a lot more expensive (as my ideal RRV loadout would have a PACA underneath), while the CIRAS came out so much cheaper, and I loved the looks a lot more.
Regarding the Pantac brand itself: What really sold me on spending the extra money for this CIRAS, was the fact that I found out that some real world operators used PANTAC as well. Here's some food for thought:
Pantac Info Link
and
torture video.
Looks:
Well, I would like to think that pics will speak for itself. In terms of build quality however, I would say that it is great. I did not notice any mis-stitches, or bad fabric used. In fact, Pantac did something that Eagle did not for their CIRAS, they covered the inner cummerbund's velcro up, so that it does not tear up the front panel's mesh. The color I really love, but it is not true Coyote Brown.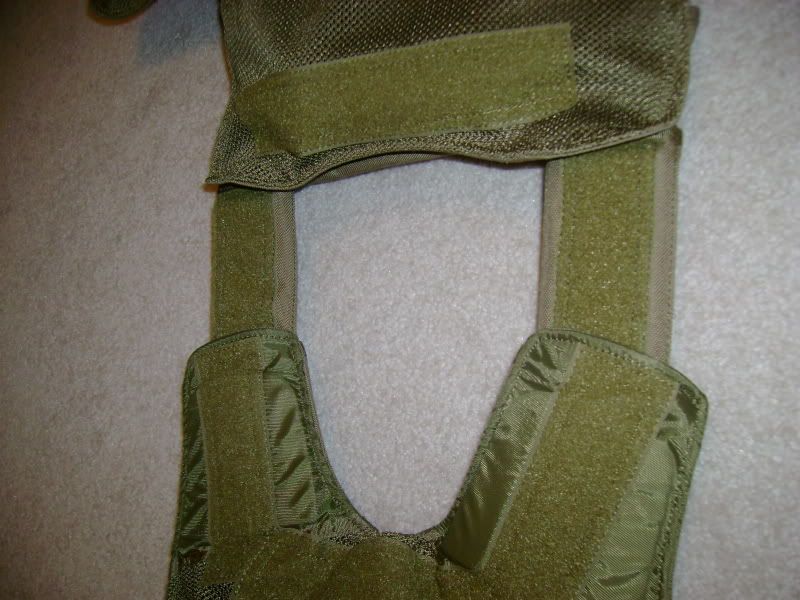 Metal Parts:
The metal content is over 9000! Just kidding. The release cord, zipper keys, and rivets are metal. It is really nice of Pantac to use what I suspect is galvanized cable on their pull release system. The cheaper Chinese knockoffs tend to use some sort of cloth rope that rips according to random reviews.
Features:
-Releasable via pull cord (has one at the bottom, and a release pillow that can be placed on either side, about bosom height)
-Comes with Plates
-Very durable build
Here's a link to the pull release system in action.
Any Upgrades you have installed:
-Modified bungee sling, with carabiner (This was to avoid the sling choking me out if I ever decided to release the vest with a sling on it...Do not find it likely?
It happened twice already!)
-Will be putting a Modular Assault Pack on the back side
-Modified the strange zipper handle made of paracord doo-hickey that Pantac did. I simply undid the cord, and retied it in a standard manner, heat cutting off
the excess cord.
Conclusion:
While some may argue about the Pantac CIRAS being costly. Let's have a partial price break down shall we? You get the vest obviously, then you get:
-two fake plates ($20)
-a Dual pistol mag pouch ($14)
-a double M4 mag pouch ($18)
-an Admin pouch ($14)
-a large utility pouch ($22)
-two single M4 magazine pouches ($24 total)
-a medic pouch ($15)
-a radio pouch ($17)
-a smoke grenade pouch (~$14)
So to calculate, you get $158 in pouches and plates...Meaning you essentially pay $62 for a well made CIRAS. Provided yes, you can get cheap Chinese (brands like no-names and TMC come to mind) CIRASes for a lot cheaper ($150 or so), you have to buy plates ($20), bringing costs up to $170. They typically have poor stitching, material quality, and the pull cords tend to be made of some kind of cloth rope...meaning that it would rip after a few pulls. So all in all, you really are getting a great value for what you are paying.
I warn you however, the CIRAS is a bulky vest, and has quite the heft, so I highly recommend that you stop by your local store and try it out before you buy it, see ho comfortable you are in it. If you like the look of CIRAS and want a good balance of quality and price, go for the Chinese cloners. BUT if you want a good quality at a steal of a deal, go for PANTAC. ^_^
Views
11792
Comments
8
Comments